Those of us currently unemployed and searching for a 'real' job (because we have to) while living off our depleting savings, would probably understand how it feels like to be on a roller-coaster ride of emotions and swinging between spurts of carefreeness, anxiety and hopelessness.
I had quit without a job lined up and was planning to take a short break. As the weeks passed, it dawned on me that getting a job was not a miracle snap of the fingers.  To maintain my sanity, I have found it helpful to make the most out of this period of unemployment by keeping myself meaningfully engaged and creatively productive in the following ways: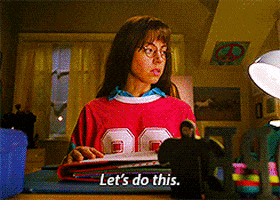 Sell your old, (ex) precious stuff. Go through and clear out the clutter of clothes, bags and all that junk you used to love and collect, then list them for sale on the internet (check out my online store for an idea of what to sell). Today's technology makes it super easy to shop and sell online. With a full-time job, we somehow never seem to have the time for spring-cleaning. You will not only find truth in the saying that one man's trash is another's treasure, you might even make a little cash from the sales. Oh, just a word of caution – you might want to make sure your friends don't end up seeing their birthday or christmas present to you listed for sale!

good time to clear the clutter

Craft a service of your own. I have very recently discovered Fiverr, and while I have yet to make any money from my listed gigs (it could be either skill-based or interest-based), I experienced it as a great platform that got me thinking hard about how I can potentially be making an income from my hobbies and interests. It also motivated me to do the necessary ground work and start working on mini interest projects on the side that I have thought about but never actually put in the time and effort to do so. One of the gigs that I listed revolves around my love for travelling and planning itineraries for others to explore the less touristic places at home. By putting a gig up, I am forced to think about how to make it stand out, why others should pay for such a service and how to make it even more meaningful. Checking the daily number of views and clicks could be encouraging for starters, but if no one seems to be interested in your gig, don't be discouraged! It may be a reflection of what people out there might actually be looking for and willing to pay. Be realistic with time and ability to deliver your gig as promised, but NEVER ever undermine or underestimate the worth of your skill and potential.

let the world see what you got

Play and have fun like never before. Playing is for everyone, not just for kids. But many of us grown-ups stop playing when we start working. When was the last time you felt insanely happy while doing something? If you could choose anything fun to do, what would you do? When I was thinking about all my interests and hobbies, I came up with a pretty long list. So I decided to go down the list and checked them off one by one as soon as I could make time for it (well, now's definitely a good time). I realised that with some interests or activities, having a moment was good enough. But there are some experiences that I find myself leaning towards and desiring more of, such as playing the ukulele however out of beat, or wearing a mascot costume despite the heat. When we permit ourselves to play, we let go of our inhibitions and make room for creativity to grow. Remember we are never to old to play or learn anything! What matters most is to keep doing more of what makes you happy and less of what doesn't. And perhaps one day in the near future, you will find clever ways to spin off a little cash flow with your new-found hobby.

unleash your creativity

Hunt for gems and opportunities. It's wonderful if you can make and sell your very own handmade crafts. But if you are less confident of your crafting ability, you may also considering sourcing and purchasing for products to resell. My partner and I were clueless about doing online retailing when we first started this as a sideline business to our day jobs, but websites like Etsy has also made it very easy for us to 'open a shop' at a minimal cost. Although Oh Dawling remains a small business primarily selling craft supplies, we are still delighted that our humble shop has obtained over 10,000 views and 1,000 favorites over the past two years. It also motivates us to learn and hand make crafts of our own. Your interest might be in refurbishing vintage furniture and if you look hard enough, it is possible to find good stuff at dirt cheap price. You don't always need a lot of money to start your own business. But to keep it going well, it takes much time, hard work and discipline (all of which you have right now). Bear in mind there can be competition out there when it comes to certain products such as gadgets, fashion and art, so always do your homework to stay relevant in the constantly changing market.

who would buy something like that?

Tell your stories and get paid. We all have stories that make for a very good book, and stories that we would tell in our special way. Stories of feelings, experiences and great ideas. Every story wants to be told, but unfortunately not every story will get heard or published. Unless you are brave enough to write and share about it. Only if you feel comfortable enough, post your writing online (like I am now). Be open to the possible range of responses. Not everyone is going to like your story or how you tell it, but if you are lucky, at least someone is reading it. Join any contest that involves writing. It is a fabulous way to practise writing and you even stand a chance to win something. In one of my most memorable contests, I had won a trip for two to Thailand with a simple poetry submission of why I loved Thailand as a holiday destination. I have also found it important to intentionally set aside time to reflect and write about things that matter to you. There are many websites or magazines that would be willing to pay for your articles, whether it's a movie review, a travel article, or a witty list of Top Tens. Every piece of writing has a shot of getting published, or paid, and who wouldn't mind a little extra cash in the pocket. So, what's your story?

tell it as it is

This article is a personal self-reflection written during a time of my unemployment. In light of all the expectations and disappointments, I am trying to chin up and focus on doing the things that make me feel happy and fulfilled. There are many more ways to be engaged and productive, but I am certain you will come up with your own list.
Feel free to share your thoughts and comments with me!
Credits for all GIFS to http://giphy.com/