There was a sense of stuck-ness when I ran through the materials from Module 6 of the LOYP course which was about Choosing a Passion & Deciding Which Dream to Live. Two things popped into my mind as I thought about what I could focus on for the next year – perhaps writing or video-editing? Immediately, I could feel a sense of doubt rising from inside. I am not an expert at either of these. I thought at very least these are potential interests that I have narrowed down and can see myself pursuing on the side while I return to a full-time day job. But what would I write about? What kind of stories do I want my videos to tell? What do I really care about?
I went through the materials again a few days later and tried to dig deeper. I also flipped through my journal of random reflections from my pursuit of passions that I had since 2011. There were many interests and desires. But I picked up a consistent theme that kept coming up and I realised that if there were one thing I cared most deeply about today, it was the need for every individual (including myself) to have and to practise SELF-LOVE every moment of every day. I am definitely far from being an expert at this right now, carrying around with me baggages of vulnerabilities and self-doubts accumulated from the years of failures, disappointments and pain. But I want to become an expert at Self-Love. I want to build up my resilience and resources to cope better with life challenges and uncertainties. I want to be mindfully aware of my thoughts and feelings so that I can hear my inner voice with more clarity. I want to have the courage to understand, accept and love myself wholeheartedly so that I can love others better. In my Social Work practice, I witnessed that the Self can be a pretty powerful therapeutic tool to connect with people. But that also meant there needs to be on-going work for the Self to be able to create even more meaningful or positive change for others. And I certainly hope that I will be able to encourage or empower others to also do the necessary heart work to cultivate more Self-Love in their lives, even while I am struggling through the process to do the very same. After all, I remember being told that no matter what gets done and how much is left undone, I am enough.
I am starting to see the dots connecting in my life, from the academic route I took, the day jobs that frustrated me, the interests I had explored or am currently exploring, the things my friends think I am good at, the ideal world and life that I envisioned, to the people who have inspired me along the way. Be it through writing, a short video or perhaps one day even in speech, I want to share my reflections and stories of Self-Love as I experience it.
Note to Self: This passion that I am choosing to focus on for now may change in the future. But that's really okay too.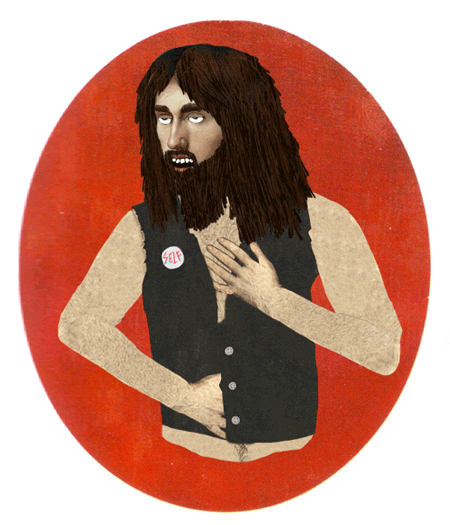 Credits for gif to http://giphy.com